The Ultimate Fighting Championship (UFC) has made a significant broadcasting switch in Canada, as the UFC Moves to Sportsnet from Bell Media's TSN to Rogers Sportsnet at the end of 2023. This transition marks a strategic shift in the media landscape, highlighting the evolving dynamics of sports broadcasting rights. Bell Media's French language channel, RDS, is also a loser, with rival TVA Sports taking over. Jean-Paul Chartrand Junior will be describing the UFC fights and accompanied by veteran former UFC combatant Patrick Côté for the analysis.
Table of Contents
During the November 9th episode of Ringside Report MMA, Dave Simon, alongside co-hosts AJ D'Alesio and Fred Garcia, delved into the implications of this change. With an insider's perspective, having previously worked for Bell Media, Simon shed light on the deal's intricacies.
The transition is reminiscent of the UFC's earlier broadcasting days on Sportsnet, where it was argued that the network exhibited a more dedicated approach to covering the sport. Notable was the mention of 'Showdown Joe' Ferraro, a figure remembered for his role in Sportsnet's MMA coverage.
Support the Ringside Report Network
Dave critiqued TSN's handling of UFC programming, suggesting that the network did not fully leverage the rights they held. There was a notable absence of dedicated UFC shows or significant depth in coverage, particularly in comparison to how other sports were treated on the channel. The contrast with Sportsnet's handling of similar content was stark, with the latter putting in what appeared to be a more concerted effort.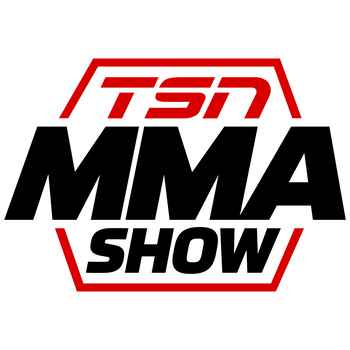 TSN used to have an MMA-themed podcast after Ringside Report MMA left their airwaves, but it ended in the Spring of 2023
During the discussion, the focus was on the media strategy of conglomerates. They talked about how UFC and WWE content distribution, both falling under the same corporate umbrella, have a good synergy. Rogers' partnership with WWE was also highlighted as a possible factor that could have influenced the return of UFC to Sportsnet. This suggests that there might be a strategic move to consolidate viewership and content offerings.
Moreover, Dave shared a personal story about how Bell Media, which owns TSN, initially responded to acquiring the UFC rights. This revealed a lack of enthusiasm for increasing the coverage, creating a picture of missed opportunities. Fred Garcia also pointed out the lack of investment in creating a distinct broadcast experience for UFC fans on TSN.
UFC Moves to Sportsnet And UFC 297 in TO
The UFC is set to make a comeback on Sportsnet, which is expected to bring a renewed emphasis on MMA for Canadian fans. This move suggests that there will be a potential increase in the quality and extent of UFC coverage, aligning with Sportsnet's reputation for a strong focus on combat sports. This change is great news for UFC enthusiasts and a strategic move by Rogers to enhance its sports broadcasting portfolio. For Dave, the fact that UFC moves to Sportsnet can't happen quickly enough.
"I'm so excited we're returning to Sportsnet and TVA Sports," UFC CEO Dana White said. "When you think back to the GSP days, Sportsnet and TVA Sports helped build this business in Canada. We love Canadian fans, and we're happy to be home."
UFC will kick off its 2024 schedule of Pay-Per-Views with UFC 297: STRICKLAND vs. DU PLESSIS at Toronto's Scotiabank Arena on Saturday, January 20.
This marks the first UFC event in Toronto since UFC 231: HOLLOWAY vs. ORTEGA on December 8, 2018. The city has hosted six blockbuster Pay-Per-View cards, featuring 10 world championship bouts.
The UFC's recent switch in broadcasters in Canada is not just a simple change, but a strategic realignment that has implications for the quality of sports coverage, fan engagement, and media distribution in the country. Given Sportsnet's history with the UFC as well as its current relationship with WWE, the future of combat sports broadcasting in Canada looks promising.